Alrighty, time for another round of Hump Day Movie Review. In typical fashion, most of these are older movies. Sorry folks, I'm not part of the bajillion of you who were able to make it out this past weekend to see
Alice in Wonderland
. Another time, though. This week, because I'm dying for a monster spa day (ahem, weekend), the ratings are in spa services.
VALENTINE'S DAY
I was able to go out on a Sunday afternoon with my girlfriend to see this movie. (Thanks Studio Movie Grill for the free passes!) Going into this movie, I expected super cheese. C'mon, it's called Valentine's Day and it came out the mere days before Valentine's day. Mindless romantic comedy drivel, but the sort of thing that's perfect to eat up on a Sunday afternoon with no worries. And because I am a sucker for cheese (good cheese, mind you, none of that processed stuff, ooooh yeah, gimme some of that amazing manchego), I liked this movie. All of the character's stories intertwined, similar to the way they did in
Crash
. I know that type of film making has a specific technique, but I just can't remember the name right now. Anyway, it was a good story, with some genuine laugh out loud moments that aren't forced. You don't get lost in the movie though. Ashton Kutcher's character reminded me of the one he played in
A Lot Like Love
. Julia Roberts was still Julia Roberts. So was Jennifer Garner, Jessica Beal, and Jessica Alba. (whoa, that's a lot of J names!) Despite all that, it was still worth the time. I am glad that I didn't watch it when it first came out and also that I didn't have to pay for it. I would definitely recommend it for the rental. If nothing else, than for the little boy who stole the show. A-d-o-r-a-b-l-e with a capital A for sure! 15 minute hand massage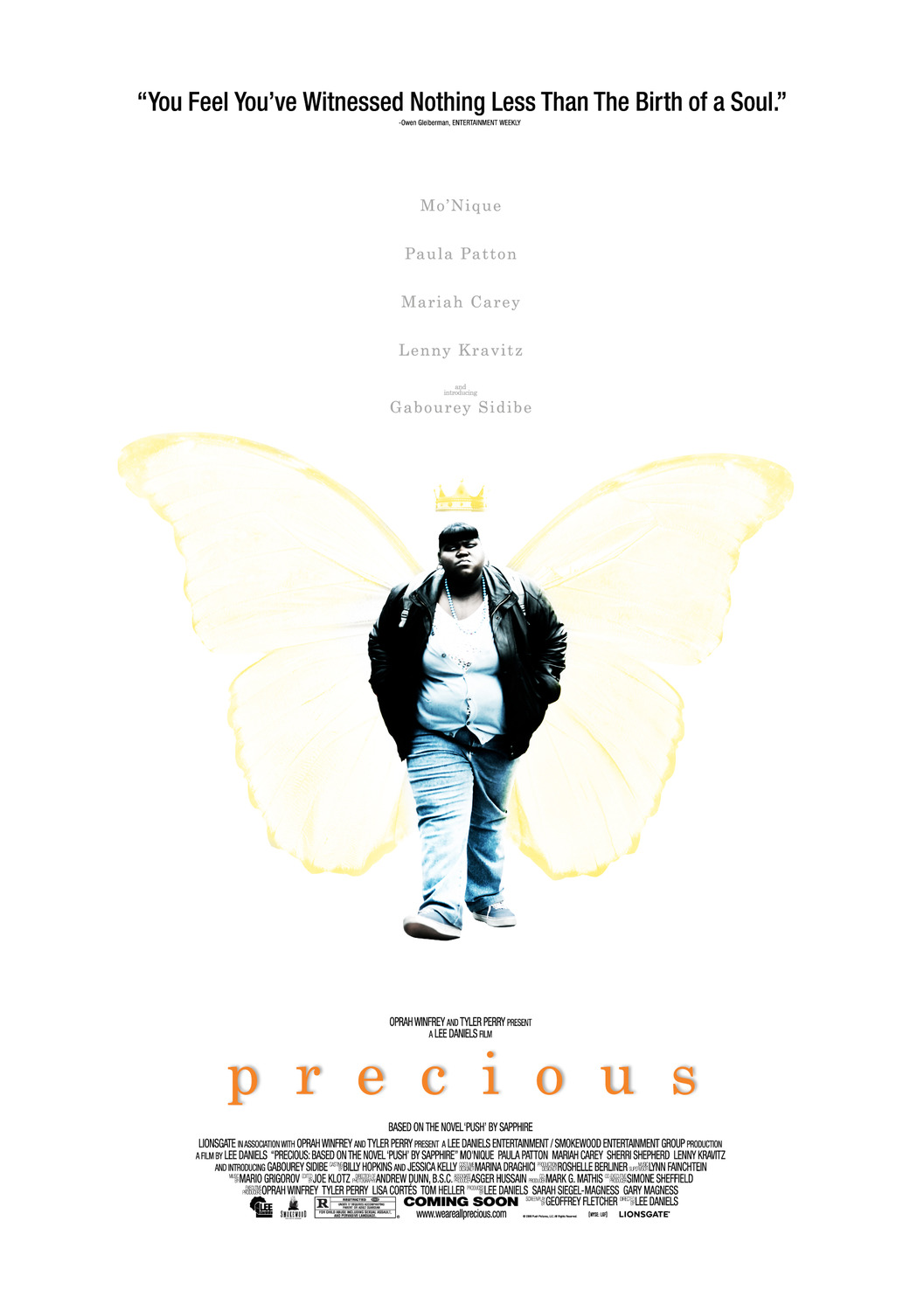 PRECIOUS
I'd first heard inklings and ramblings of this film a long while back. I was eager to watch it. When I later heard it had the backing of both Tyler Perry AND Oprah, well, I knew I had to be there. I desperately wanted to go on opening day when it first showed at the Angelika, but I was unable. Then later, I just couldn't make it. Imagine my excitement when Don had it waiting for me on the night it came out on DVD. Long after Mari was asleep, I was in a place where we could watch. Did it captivate me? Yes. Was I moved at my core? YES! Every single player in this film was perfect, even the children. I fell in love with her classmates. I fell even more in love with her teacher. Lenny Kravitz was a doll. And Mo'Nique!!!! Wow, I haven't hated a character and somewhere deep inside of me, feeling a tiny sense of compassion towards her. Every fiber of my being wanted to choke her, but then I needed to forgive her. This movie was thought provoking. Long before I watched it and read an excerpt from
Push
, I was thinking. I'm still thinking. 1 hour Swedish massage with a half our scalp massage and add a bit of reflexology for kicks. If you haven't seen it yet, be prepared to be get a little uneasy and have a box of Kleenex on hand.
UP IN THE AIR
I'd heard mixed reviews about this movie. Some of my friends loved it. Others of it though it was just plain 'meh. Since we are catching up on movies, and the Oscars were just shown on Sunday, this was on the list to watch. So, here we are. Anyway, it was fun. Light-hearted and sometimes, it took itself a little too seriously. George Clooney played typical George Clooney. Poor Anna Kendrick, I just couldn't look past her
Twilight
persona. She tried the best she could, but I couldn't see past it. I did, however, really enjoy Vera Farmiga's performance. I had a greater appreciation for all of those corporate travelers. I would be very excited just to reach 100K miles, but it'll take what I can get. In any case, it was worth the rental. Basic mani/pedi.
Also, for you
Twilight
fanatics, who all is heading out to buy their copy of
New Moon
tonight? ;)