First off, instead of doing the typical HDMR (I know you are all disappointed), I opted to review an online retailer and a relatively new restaurant near me. Oh, and maybe for kicks, I'll throw in a movie review too. Then again, based on the title, you already know that I'm going to review a movie, so I guess I ruined the surprise.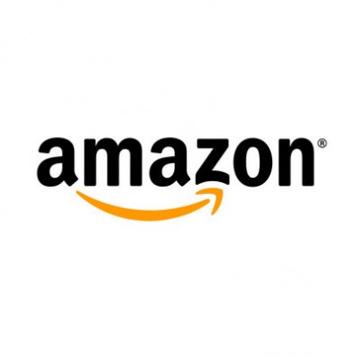 Amazon.com Subscribe & Save
Ok, so when we first had Mari, she was strictly a gDiaper baby. After her first diaper rash (aka the rash from Satans wrath), we switched to BumGenius. However, during the week, she would wear disposable diapers after the lady we were taking her to during the day raised such a funk about having to deal with the gDiapers and all of the added stress it was causing her. We had some 7th Generation diapers and used them up. At a shower, we were given a case of Huggies to use, so we figured, 'eh, why not. After the 3rd one (not 3rd day, 3rd diaper) the allergic reaction was so apparent that we had to go strictly old school cloth until the store opened for us to buy more 7th Generation. I was very happy to find an owner for the rest of the 153 remaining diapers. Anyway, at our couples shower, one of our friends clued us in to Amazon.com. I vaguely remember her mentioning something about subscribing or what have you, so I got on to Amazon and clicked around and found the case of diapers. Not only that, but I noticed the subscribe and save option. Okay folks, this is where it is genius:
The diapers are delivered to my house when I choose.
There's no tax on the diapers.
They are cheaper on Amazon.
Sign up with Subscribe and Save and they are even less expensive.
Free shipping!
What a deal, right? Well, after a year of using this feature on diapers (because we've recently moved over to training pants...and that's a post all on its own), Amazon calculated our savings. Folks, we've saved around $900 in a year from using this feature and buying on Amazon! That's 1 month of daycare. That's nearly a vacation! That's 9 bottles of our favorite wine! Anyway, this isn't just on diapers. This can be for anything you need that Amazon sells. Unfortunately for us, we don't use anything besides diapers on a monthly basis, but still. So keep that in mind! I highly recommend it!
Ocean Prime Restaurant
Next up, we have my review on Ocean Prime. My little hermana Dani and Primo and I met up before D had to return to San Diego, culminating her sojourn
spring break
to Dallas. This was a fitting end to an amazing visit. I had watched this building from the ground up. I remember the groundbreaking and witnessed throw up this cement bohemoth across the street from my office building. Then, I further remember when they started putting on these polishing details for a fabulously blue colored restaurant. Not far from it is a high rise aptly named Azure because not only of the color, but the amazing hue. However, the LED (at least I think they are) lights emit such a swank and calming effect, you can't help but feel fancy-sexy when you walk in. I remarked, "this is the kind of place I need sunglasses! Where are my sunglasses?" as they stared blankly back at me with their own eyes shaded from the sun. Now folks, this place isn't cheap. If you are looking to spend $5 on a meal, then you are in the wrong part of town. However, if you want delicious and fulfilling, then this place is for you. I ordered a flavored iced tea and Primo requested a sharp white, or at least that's what I think he said. He didn't even order from the wine menu, but rather put his trust in our server. Well, Max returned to the table with my tea, which was amazingly filled with fresh squeezed blackberries and blueberries and garnished with 4 blueberries across the top. Now if that wasn't a perfect spring drink, then I don't know what is. Wait, the most perfect NON-alcoholic spring beverage! Then, Max turned to Simon and poured the wine from a small glass decanter. When our server turned his back, Simon was a little less than pleased that our server didn't first offer him a taste to be sure he'd like it. He was in the middle of his dismissal statement when he put the glass to mouth and that first taste of white wine piqued his taste buds and whipped his neck in Max's direction in complete disdain. "How dare he pick the perfect wine!" Because, yes, Max was rather knowledgeable in their wines that he chose the right wine that would pair well not only with the outdoor setting, but with the meal. Simon opted for the chicken with asparagus and truffled mac & cheese. I got the crabmelt and paired it with the she-crab bisque. Danika ordered the Red Snapper with wilted spinach and jalapenos au gratin. All of it was rather enjoyable. At first sight, Primo's plate reminded me of a really, really high end LuAnn plate from Luby's. Yet, when I tasted it, it was like eating grandma's cooking al fresco. INCREDIBLE! Then I was jealous that I didn't order that. My crabmelt was good. The field greens paired well with the jalapeno tartar sauce. The she-crab bisque, however, was disappointing. It was more like a chowder. There were far more clumps of corn in there instead of crab. It was so far off that I actually didn't even finish it. I knew that Don would enjoy it, so I had Max set up a to-go plate for it and also ordered a side of that truffled mac & cheese. (Which both Don and Mari happily devoured later!) I didn't try Danika's dish, but it did look pretty good. However, we all agreed that three sauces on a plate was a bit much and for people like me to who don't really like their foods to touch (I JUST got over my issues with the banana split), this wouldn't be a dish for them. Food excellent. Ambiance excellent. Service, incredibly excellent! If Don and I ever make it over to the opera, I'm going to insist that we grab a bite to eat at
Ocean Prime
before because it definitely was a joy!
I didn't put up the movie poster because quite frankly it was super cheesy and had absolutely nothing to do with the movie. Do you hear that hollywood? Romantic Comedies are fun and great, but c'mon graphic designers, step up your game when designing the poster! Ok. Off my rant. This is an older movie. Not like years old, but certainly not a still-in-the-theaters-shiny-and-new release. We had plans to see How to Train Your Dragon, but Studio Movie Grill had sold out, so instead, we headed out to grab a nice big bowl of Pho. Don agreed to watch Mari, so I could get my chick flick fix at the dollar theater. Yaaaay! $3 and we had a very good seat to settle in and watch our movie. You know what my favorite thing about this movie was? Not just the awesome-ness that is Rome, nor the beauty that is the Guggenheim, but Kristen's outfits. Holy cow her clothes were utterly divine. Each item was perfect for her tiny frame, down to her running outfit. And you know what, it was refreshing to see a gal running in a movie and she was really running! Girl was getting into it, for real! It was a total romcom, with a hefty portion of cheese, but I still liked it. Definitely worth a netflix rental or red box rental with a free coupon!
Now I really want to go to Rome. I asked Mari if she wanted to go and she responded with a quick "yeah." I asked her again a day later and her response was again, "yeah" with an enthusiastic head nod. I need to save my pennies. I have to take baby girl to Rome and fulfill a promise I made to my nephew/godson as well.