hello there!
Remember back when I mentioned getting
free Christmas cards
using Shutterfly? And then remember when I mentioned some nifty personalized
generic cards
for birthday gifts and what not? Well, Shutterfly ROCKS again! Just to say thank you, they sent me a code for 10 free personalized cards. Not like it is a big surprise that the Sugarbean has a birthday coming up, so I figured I would take advantage of the offer and order some personalized thank you notes. I used a couple of photos from our impromptu photoshoot to create them and voila: personalized thank you notes that will go along with the theme from her party. I'm so excited, I can't wait to get them! They deliver such a high quality product that I don't hesitate to order anything from them.
They are running an awesome
Valentine's day promo
, with up to 50% off and free shipping on orders of $25 or more. So go check 'em out!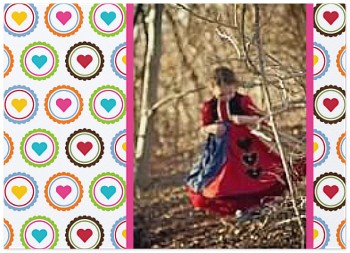 Sweetheart Delight 5x7 folded card
**I didn't receive any compensation for this review. I just wanted to share how much I appreciated Shutterfly's customer service. By posting my widget, I might be eligible to receive another discount code, but in no way did that influence my position about Shutterfly.**